Oh, the Places We Will Go!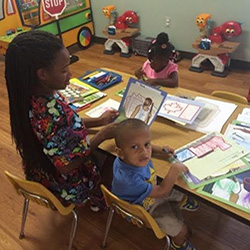 Early childhood assessment is a tool used to gather and provide educators, parents, and families with critical information about a child's development and growth. At Chris' Learning Center, Inc., our assessments are on-going, reflective of the child's experiences, and within the context of daily classroom activities. Our teachers gather information about a child, review the information, and then use that information to plan educational activities that are at a level the child can understand and is able to learn from.
An assessment provides educators, parents, and families with critical information about a child's development and growth. Our teachers observe and document a child's work and performance over the course of a year to accumulate a record of the child's growth and development. This information is shared with parents throughout the year so they can follow their child's progress, understand their child's strengths and challenges, and plan how they can help extend the learning into their homes.
Sample Daily Schedules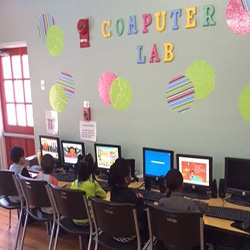 Additional Program Services
If interested in any of the additional services below, please contact CLC, Inc.
Tutoring (5-15 years old)
Spanish classes
Sign Language courses
Full/part-time child care available "Drop-in Care"
Summer camp and enrichment program (all ages)
Physical Fitness
Chris' Learning Center, Inc. recognizes the importance of physical activity for young children. Implementation of appropriate physical activity practices supports the health and development of children in care, as well as establishing positive lifestyle habits for the future. Children are supported and encouraged to engage in active play, develop fundamental movement skills and to have limited screen time. Evidence shows that children who are active tend to have fewer behavioral and disciplinary problems, do better in school, and have longer attention spans in class.
Physical activity also helps children:
Build confidence
Decrease stress and depression
Develop and maintain strong bones
Develop good sleep habits
Develop motor skills and build strength, flexibility and endurance
Have less behavioral and disciplinary problems
Have longer attention spans and better performance in school
Improve social skills and brain development
Stay at a healthy weight
Our center encourages all children to be physically active indoors and outdoors at appropriate times.