In response to COVID-19:
We currently have infant/toddler spaces available for essential workers.
Chris Learning Center, Inc. has been approved by the State of Maryland to be an ESSENTIAL BUSINESS. Therefore, we are operating on an OPEN status until otherwise noted.
In addition, we continue to take precautions of keeping our center clean. All employees and children practice washing of hands on a consistent basis. Please rest assured we doing all we can to protect your little ones.
Age Appropriate Curriculum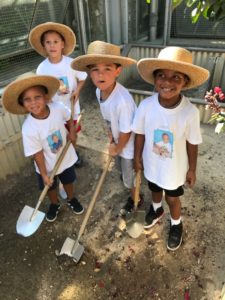 Our age-appropriate programs encourage imagination and nurture children's natural love of learning. Carefully selected learning materials and our trained staff combined enhance children's skills and help each child develop social and cognitive ability through guided learning experiences. Your child discovers friendship and sharing, but most importantly, your child develops a positive self-concept. Developmental early childhood programs and trained staff makes Chris' Learning Center, Inc. (CLC, Inc.) uniquely qualified to help support as your child grows.
Diverse Teacher and Student Population
Enrollment into CLC, Inc. prohibits perception to any student based on race, religion, color, sex, age, national origin, or ancestry. We are committed to maintaining a community which recognizes and values the inherent worth and dignity of every student; fosters tolerance, sensitivity, understanding, and mutual respect; and encourages each student to strive to reach his or her potential without regard to any non-merit factor. In pursuit of its goal of academic excellence, CLC, Inc. seeks to develop and nurture diversity and believes that diversity among its many students strengthens the institution, stimulates creativity, promotes the exchange of ideas, and enriches school life.
Parents Love Us
Come find out what an outstanding academic daycare program can do for your child. When you enter our building, you will see creative art projects and classrooms filled with an abundance of learning activities at the center.
Parents love our academic structure, teachers, and the atmosphere we provide for their children. Children that graduate from our center are ahead of their peers when entering kindergarten. So, schedule a tour today to see what makes parents so thrilled about Chris' Learning Center, Inc.