2020 Rates
SPECIALS FOR NEW ENROLLMENTS – CALL 301-248-1660 or 301-248-1111 FOR DETAILS
Payments due weekly, bi-weekly or monthly (unless indicated otherwise)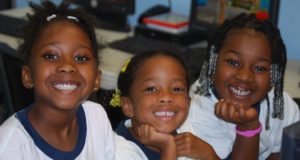 | | |
| --- | --- |
| $225-$280 | Infants to 2 years of age |
| $195-$205 | Pre-school program (3 years and up) |
| $85 | Before or After Care (1 to 2 hours) |
| $170-$185 | Before and After Care (2 to 4 hours) |
| $75-$125 | Transportation |
| $185 | Kindergarten |
| $50/day | Daily Care (alternative care) - 3 years and up |
| $65/day | Daily Care (alternative care) - under 3 years |
| $65 | Additional fee - schools are closed all day (emergency care only) - under 2 years |
| $30/day | Additional fee - schools are closed 1/2 day - for school age children |
| $185 per week | Summer Program |
| $1.00/minute | Child arrives earlier or picked up later than the time agreed upon *(cash pymt is due at time of pickup)* |
| $15/$25 additional per week | Potty Training Fee 12 months/2 yrs and older |
| $10 | Late fee if payment is received after Monday A.M. |
| $10 | Assessed in addition to late payment fee each day thereafter |
| $20 per hour | Extended Care - pymt due at time of pick-up of child (under 2 yrs) |
| $15 per hour | Extended Care-pymt due at time of pick-up of child (over 2 yrs) |
| $100 (depending on age) | Extended Night Care - pymt due at time of pickup (5:30 until 7pm) |
Payments:
Payment is required every Monday by 9:00 AM (unless specified otherwise).
Method of payment: Cash preferred in an enclosed envelope. Full payment is still due when your child is not in attendance.
Extended Night Care hours:
One day advance notice is to be given to the Director in order to utilize this service.
Lunch:
Bag lunch and disposable drinks are required for the 3100 Tucker Road, Fort Washington, MD 20744 location, as well as, field trips and special events!!!!